Blakeney Fen Culvert
Case Study
Drain Away Drains was tasked to carry out repairs to a culvert in Blankney Fen, North Kesteven 

Overview of the project
Drain Away Drains was instructed by Gelders to investigate and repair a corroded culvert in Blankney Fen.
The 5 meter long, 1400mm wide, culvert pipe over time had collapsed due to corrosion and was causing landslides, which was having an affect on the access bridge and road above the culvert.  This obviously was raising major safety concerns for the local residents.
Overview of work completed
The Drain Away Drains team faced several challenges:
On arrival the culvert was overgrown and difficult to assess, work began on clearing the site to allow an informed decision to be made.
It was during the installation of the new culvert pipe, that the decision was taken to completely remove the entire culvert and access bridge.
This option was taken due to the state of the existing culvert, the degraded state of the concrete bags supporting the access bridge & the access roads current condition.
This meant that the Drain  Away Drains team needed to completely remove the access road surface, the access bridge structure, the original culvert concrete bags, as well as the original culvert pipe.
Drain Aways Drains then began to rebuild the culvert and access road by installing new concrete bags to support the bridge, new kerbing, posts and railings. 
 A new access road was completed, resurfaced and free of further subsidence.  The culvert was now clear of debris and flowing  freely.

Successes
Drain Away Drains developed great relationships with the local residents.
Drain Away Drains ensured that regular updates were given, explaining how the job was progressing.
This inculded any further works that were required and adjustments that had to be made on site during the job.
All works completed safely and to a high standard.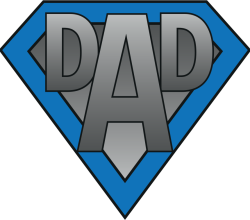 We cover the following areas:
 Don't see your area? Just give us a call on 01529 414199 and we will do our best to assist.
Contact us today:
01529 414199
CALLOUTS // EMERGENCIES // CONSULTATION // ADVICE
24HR EMERGENCY RESPONSE:
0800 9774068