Septic tanks are prone to a gradual build up of deposits and a slowing down of the natural digesting action of the micro-organisms which normally break them down. This can lead to malfunctioning of the septic tank, blockages, bad smells, overflowing and consequent boggy conditions in the overflow area around the Septic Tank.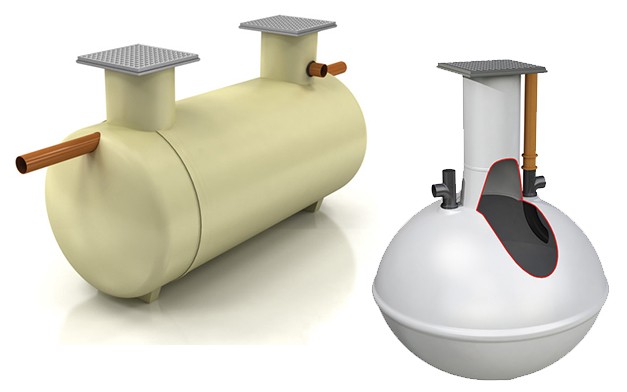 Household detergents and other chemicals discharged down the waste system slow or stop the natural biological action inside septic tanks by killing off the natural micro-organisms that normally digest the waste products. This leads to a build up of deposits and eventual blockage and malfunctioning of the system with the inevitable ensuing bad odours and smells.
Drain Away Drains would be pleased to give you as much advice as you need regarding any septic tank issue and we can arrange a visit if necessary. We can repair your existing tank system or supply and install a new septic tank.
With recent changes to the regulations coming into force, you may be required to upgrade your existing system to comply. The updated regulation, called the General binding rules: small sewage discharge to a surface water, means wastewater from a septic tank can no longer flow directly into a local watercourse.
If you still own a system that still flows directly into a local watercourse, it must be replaced by 1 January 2020 or you could face a hefty fine.
Contact Drain Away Drains today to discuss your septic tank installation or conversion.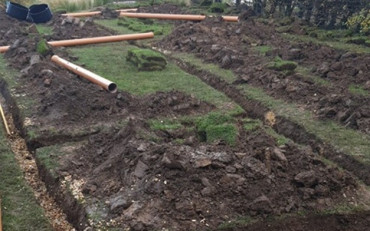 Septic Tanks Services:
Septic Tanks Installation
At Drain Away Drains we specialise in the design and installation of your new septic tank system, we will advise you on the most appropriate size and location for your tank, according to your circumstances.
Septic Tanks Maintenance
Our Drain Away Drains engineers are experienced in making repairs to existing tanks, these can include the replacement of the associated drains and access covers. Drainaway Drains can also perform the essential maintenance needed to remove blockages and avoid future odour issues and backups.
CCTV Surveys
As with all of our services, we also use CCTV technology to identify any faults you may have with your septic tank and find the most appropriate and cost-effective fix for you.
We cover the following areas:
 Don't see your area? Just give us a call on 01529 414199 and we will do our best to assist.
Contact us today:
01529 414199
CALLOUTS // EMERGENCIES // CONSULTATION // ADVICE
24HR EMERGENCY RESPONSE:
0800 9774068